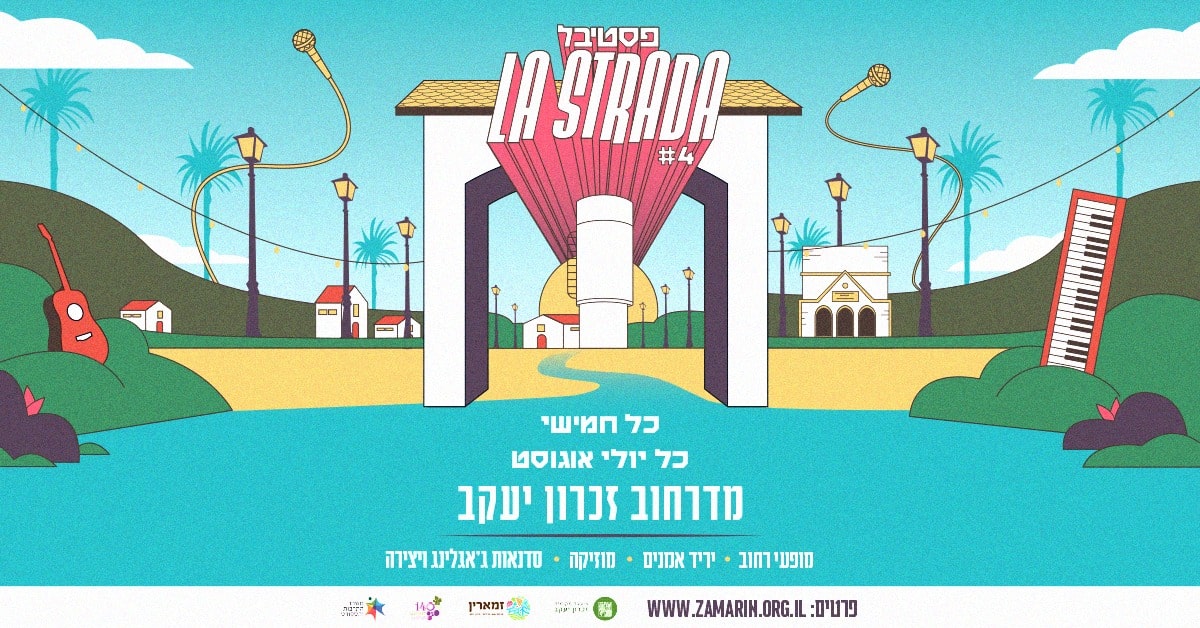 Every Thursday ★ All July and August ★ 18:00 – 23:00
For two months the Zichron Ya'akov pedestrian zone becomes an arena for music shows, street theater, plays for children, dance, performance, circus and circus shows, workshops, tours, Street art, food, drinks and a perfect atmosphere.
Over 100 artists and bands during the summer
The entrance is free ★ The atmosphere is free
Classical music festival: 16-19/8/23
To purchase tickets: 054-7291693 | www.mu-zi.org
A special benefit for you: 15% discount code – synrg
🔸 Mu-Zi Festival 🔸
Classical music festival in Zichron Yaakov
August 16-19, in Alma
Daily treat package
Breakfast for two in front of the sea. (Every day from 7:30 to 10:00)
Room for daily use (Classic room) 10:00-15:00.
Free use of the jacuzzi and hotel facilities.
Cost: 490 ILS
Valid from Sunday-Wednesday only based on availability.
The packages are not valid in the months of July/August and Israeli holidays.
Special price for pre-orders
15-17/9/23 (Friday to Sunday) for a couple
Includes breakfast and holiday dinner.
2392 NIS.